"I love faces. I think the face is the most interesting and beautiful part of the human body. Just as every face is different, I believe each has its own unique needs, especially when it comes to skincare."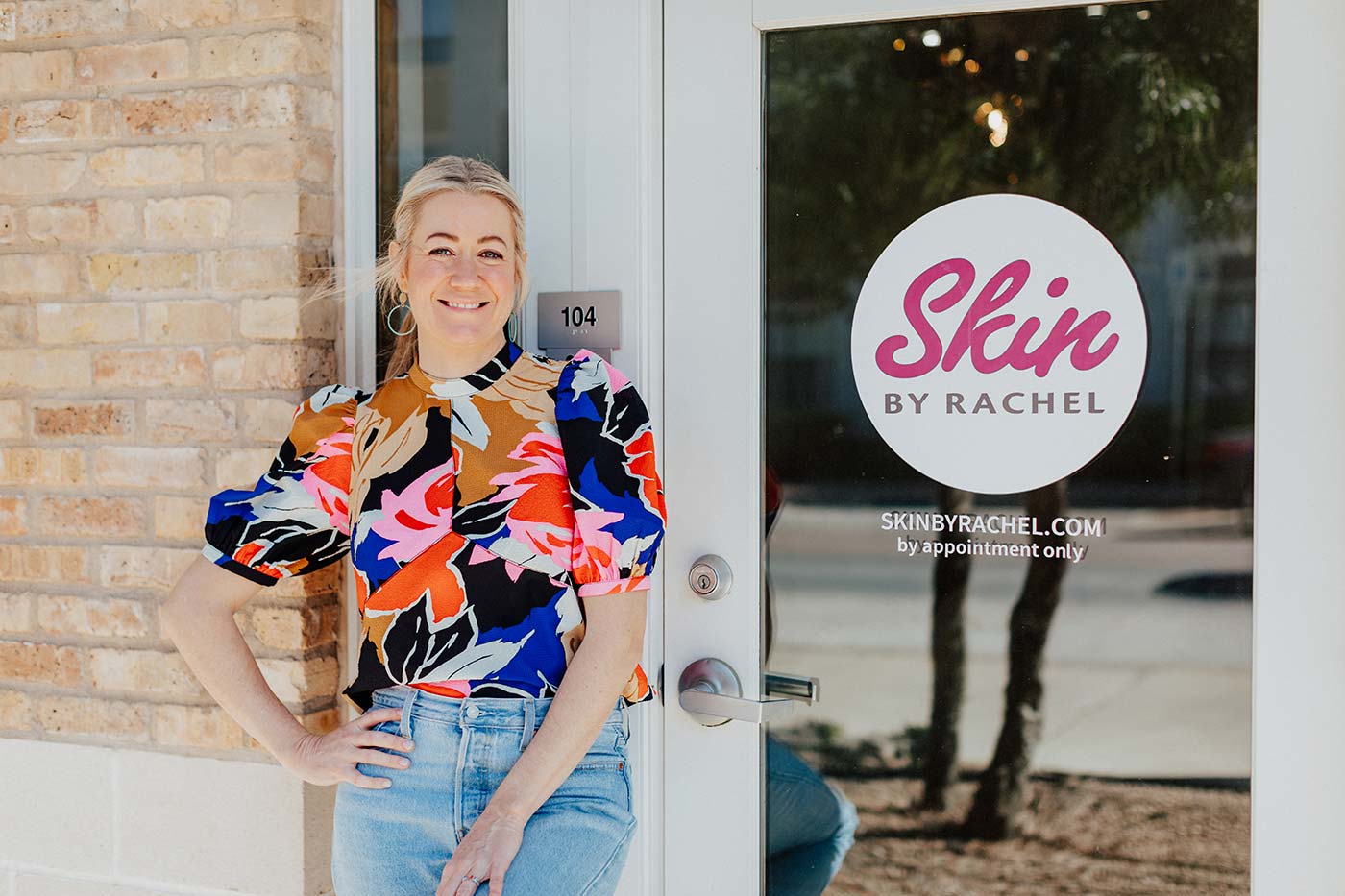 A little snapshot of my background: In the 1990's & aughts, I worked in film, television, and theater production, from casting and assisting directors to set design and studio makeup. During this time, I discovered how much I liked the genuine one-on-one time with the actors and extras while working in the makeup department. I found I was a natural at helping them troubleshoot problems with their skin before, during, and after their time in the make-up chair. That's when I had my eureka moment to become an esthetician, an accidental career that I fell in love with.
In 2007, I received my esthetic license and started exploring the industry while working for dermatologists and high-end salons in Austin. Although I learned a lot, I realized that the only person who could provide clients with the kind of overall experience I wished for them was me. I needed to channel my talents with and passion for treating skin by focusing on my own style of service as both an esthetician and a business owner. My approach to skincare is simple. I believe in progressive and educated applications with an easy approach, and never sell my clients anything that would not be beneficial.
So, I decided to open a business in 2008 to call my own that is not only down-to-earth and affordable, but also based on services and products that really do work. If it's beyond my scope, I always refer clients to my list of dermatologists and plastic surgeons, who are as passionate about taking care of your skin as I am.
In addition to offering tailored facials, I have added lash extensions, brow and lash tinting, air-brush tanning, waxing and sugaring, and makeup applications and lessons utilizing vegan, organic products as well as cosmeceutical grade lines. The newest additions to my menu are skin lesion removal, brow lamination and lash lifts.
I look forward to helping you achieve your skincare and esthetic goals!
My very best,
Rachel Spillman-Johnson

Leading Women
EASTside Magazine
2022

Best Local Spas for Glowing Summer Skin
EASTside Magazine
2021

Women to Watch
Austin Monthly Magazine
2019

Influencers in Fit Biz
Austin Fit Magazine
2018

Face of Progressive Skincare
Austin Monthly Magazine
2018, 2017